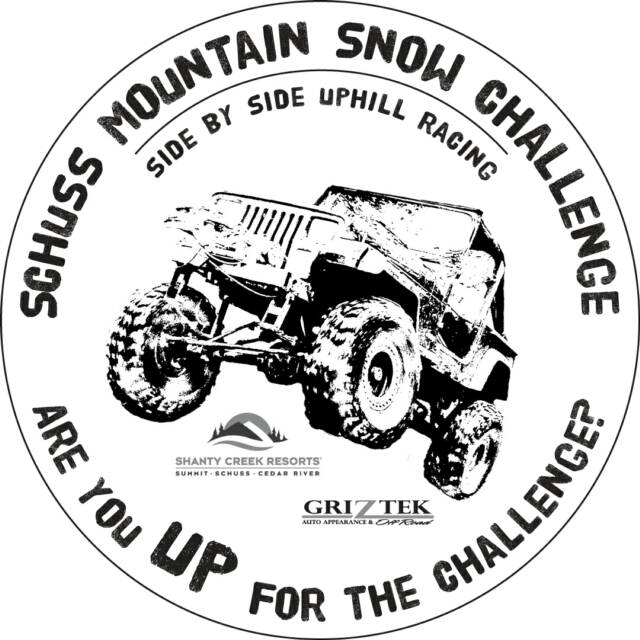 Snow update: The big news everyone has been waiting for. We've made the efforts and put things in motion… and the 2012 SMSC IS A GO!!!!!!!!!!!! There's no turning back now. – Visit Website >>>>
Griztek Auto Appearance & Offroad and Shanty Creek Resorts are proud to bring the action back to the ski slopes at the 2012 Schuss Mountain Snow Challenge.
The SMSC is the only event you get side by side, heads up racing.
It's the only place racers get 5 tire classes in which to compete.
And, it's the only event like this anywhere in North America!
Visit Shanty Creek Resorts Website >>>>
VIDEO OF PREPARATIONS AT SCHUSS MOUNTAIN – MARCH 30, 2012