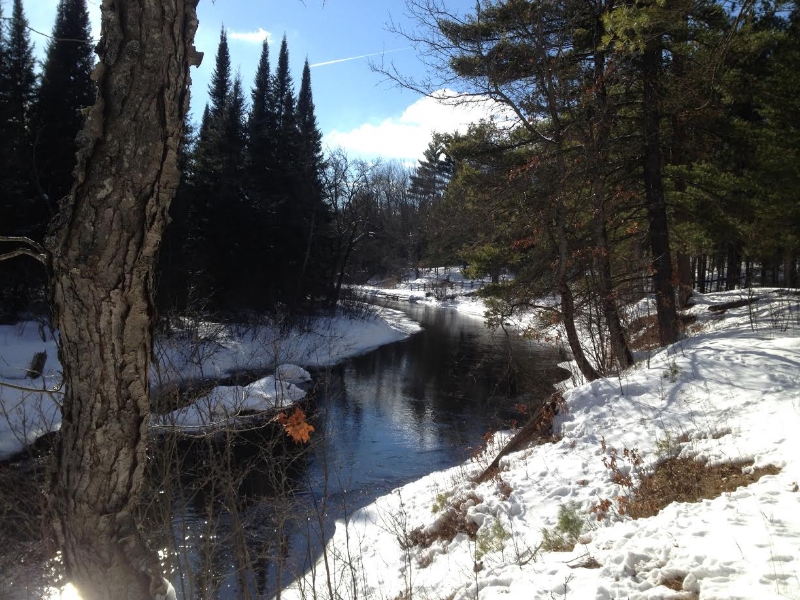 The Mason Tract Pathway Ski Trail is a 11.5 mile ungroomed skiing (and hiking) trail that follows the famous South Branch of the AuSable River.
It is a point-to-point trail, located southeast of Grayling.
The Mason Trace Pathway can be accessed at the Canoe Harbor State Forest Campground, just off of M-72 east of Grayling.
The southern access of the trail is located just off Chase Bridge Road.
This scenic ski trail takes you along the west bank of the Ausable River and winds through forest and meadows. It is a very scenic and some sections are quite remote. Keep an eye out for wildlife and enjoy the great views of the AuSable River at the High Banks section of the trail.
Mason Tract Pathway Map
<>
More Grayling Area Cross Country Ski Trails