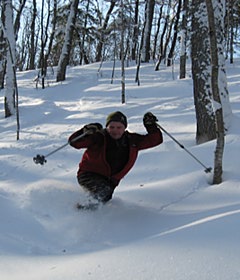 We are looking forward to Midwest Telefest 2020. This will be our 30th year and our biggest event ever!
February 7-9 2020
Porcupine Mountains State Park.
We have a lot planned for this year but here are the basics for now.
– Friday Party at @ Loons with Live Music
– Uphill/Downhill Race
– Group Skiing
– Backcountry Tours
– Chili Cookoff/Potluck
– Old Timey Music Saturday
– Prizes/Awards/Raffle/Swag giveaway
New this year we are working on getting a NTN demo fleet. We have the boots and a few ski's so far and are working on the rest. If you have a good pair of shape skis and/or NTN Bindings to donate, contact us.
Book your accommodations For Midwest Telefest 2020, February 7-9. Hope to see you all there!
<>
<>
Visit Midwest Telefest Page on Facebook >>>
<>
Midwest Telefest On Facebook
Below are the latest postings from the Midwest Telefest Page On Facebook.
<>
This message is only visible to site admins
Backup cache in use.
PPCA Error: Due to Facebook API changes it is no longer possible to display a feed from a Facebook Page you are not an admin of. The Facebook feed below is not using a valid Access Token for this Facebook page and so has stopped updating.
<>
Visit Midwest Telefest Facebook Page >>>
<>
– – – – – Porcupine Mountains Lodging Packages – – – – – –

<>