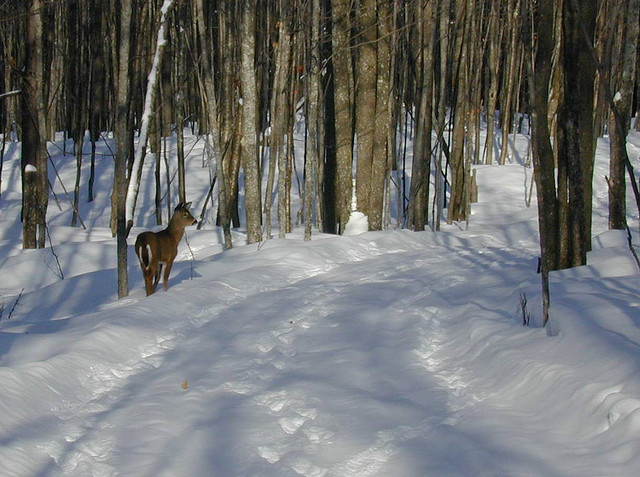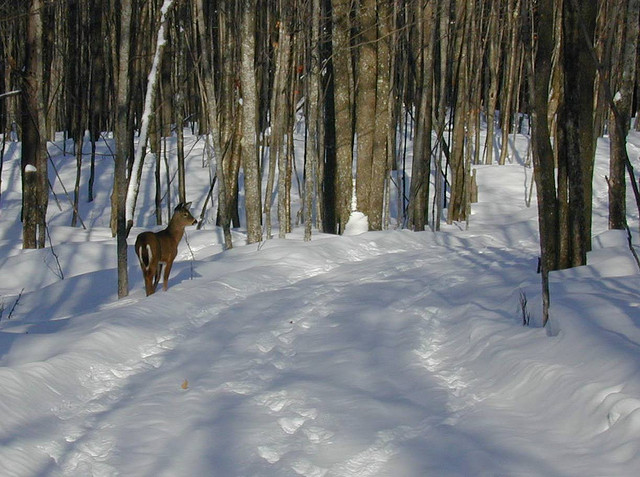 Snowshoers on this hike can ride the ski lift up the hill then snowshoe down the east side of the ski area. We'll stop at East Vista for the view then bust through virgin snow on our way back down. Bring a camera on this picturesque hike. All experience levels welcome. Snowshoes can be borrowed from the park if needed, just arrive a few minutes early. The hikes is 2 hours and of moderate difficulty. Meet at the log shed between the ski hill and the open slope.
Porcupine Mountains Wilderness State Park will hose guided snowshoe hikes every Saturday from 1-3 p.m. in January and February. Visit www.michigan.gov/gogetoutdoors for additional events.
If there is severe weather or if the temperature is 5 degrees or below, these programs will be canceled. Cancellations will be posted at the program meeting location or call 906-885-5206 to check in advance.

Please Note: The Michigan Department of Natural Resources makes every effort to provide the most up-to-date and accurate information on the web calendar. However, dates occasionally change and events may be canceled for any reason. Please call the unit hosting the event to confirm dates and times prior to your arrival.
A Recreation Passport is required for entry into all Michigan state parks and recreation areas. Check "YES" when you renew your license plate. Learn more at www.michigan.gov/recreationpassport.
<>
For more information on winter recreation opportunities at Porcupine Mountains Wilderness State Park, call 906-885-5275 or visit www.michigan.gov/porkies.
<>
Visit Porcupine Mountains Wilderness State Park Website >>>>
– – – – – Porcupine Mountains Lodging Packages – – – – – –